All about Sandy 'Hitman' Sutherland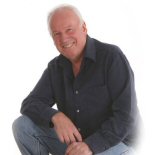 Sandy 'Hitman' Sutherland. Drums and Vocals.
I started playing the drums at the age of 15 when we formed a band with school friends. As time went on from the age of 17 to 21 I played with several very good local bands before taking the big step of turning professional. My pro career lasted over 13 to 14 years during this time not only touring in several countries but getting to play with some of the best bands from the UK and America, gaining loads of experience working in backing bands as well as touring as part of established units. Some of the venues I have played in include  The 2i's coffee bar,  lots of the 60's stars were discovered there as well as The Top Ten and Star Clubs in Hamburg, also toured Germany, France, Norway, Sweden, Italy, and Spain,as well as the length and width of Great Britain plus two stints on the cruise ships.

After the pro years I joined The Martells and played with them for 16 years until we all went our separate ways. Then after working as a stand in for a while joined up with The Andre De Moller blues band this lasted for about three years. Then came Just Blues, the last band I worked with until the reforming of The Martells. It's been quite a ride and it is not over yet.
Drums

DW in Ruby Glass with Gold hard wear
BD 22x18  Toms 10x9, 12x10, 14x11, and 16x12
Snare 14x5

DW in Broken Glass Black hard wear
BD 22x18 Toms 13x10 16x16
Snare DW Edge with SM57 fixed interior shell mount

DW in Broken Glass Black hard wear
BD 22x18 Toms 12x9  14x14
Snares Mapex Black Panther Gold hard wear
14x6 and 12x6

Cymbals
Hi-hats Paiste 14 inch sound formula
Paiste 14 inch sound edge
Crash cymbals
Zildjian and Paiste
Custom A's and Sound formulas
1x20, 2x18,1x17,3x16,2x14,1x10,and 1x8 crash
2 Zildjian china boys 17 and 18
1x20 and 1x22 Ride Paiste

Sticks
Vater Stewart Copeland
Vic Firth American classic

BD Pedal
Tama Iron Cobra's [double]
Pearl double unit

Stands
Yamaha and DW

Drum Mic's
AKG

BD Trigger
D-Drum with Alesis DM Pro

Drum Case's
All Protection Racket